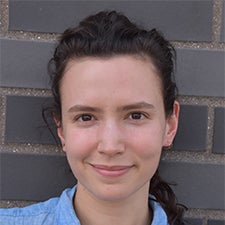 Emily Chertoff, Research Affiliate
Emily Chertoff is a defense attorney representing detained immigrants in their removal proceedings and a research affiliate at the Promise Institute. Her current research and writing deals with how nation-states construe and constrain the rights of non-citizens, with a focus on migration and mobility, and how local, transnational, and international actors can mitigate or shift these national policies and laws. She has previously published academic articles in the Yale Law Journal, Texas Law Review, and the Texas Journal of International Law, and is presently completing an article on the ability of U.S. states to advance next-generation protections to overseas non-citizens. Before she began representing immigrants directly, Emily litigated challenges to detention conditions, and was part of a team that in 2019 settled with the Trump Administration to restore a humanitarian visa program and reunite thousands of at-risk minors with their parents in the United States. Emily is a graduate of Harvard University and Yale Law School, where she received her J.D. and was awarded the Jerome Sayles Hess Prize for best student in the area of international law. During law school, she served as an editor of the Yale Law Journal, a Herbert J. Hansell Fellow at the Center for Global Legal Challenges, and a member of the Global Health Justice Practicum. Before law school, she worked as a journalist.
---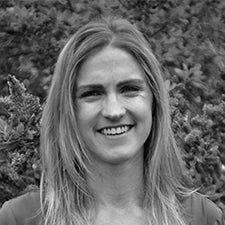 Saskia Nauenberg Dunkell, Research Affiliate
Saskia Nauenberg Dunkell was a research affiliate at the Promise Institute. Her book project, The Politics of Transitional Justice: Seeking to end more than 50 years of war in Colombia, examines struggles over the establishment and implementation of transitional justice measures used to address human right abuses in Colombia. In 2015-2016, she was a National Science Foundation fellow at the Center for Conflict, Displacement, and Peacebuilding at the University of Cartagena, Colombia. Alongside her research, she has led Global Youth Connect's Colombia Human Rights Delegation, worked at the International Peace and Security Institute's The Hague Symposium on Post-Conflict Transitions and International Justice, and served as a Peace Corps Volunteer in the Kingdom of Tonga. She received her PhD in Sociology from UCLA in September 2018.
---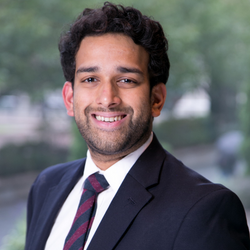 Suraj Girijashanker, Distinguished Graduate Fellow
Suraj Girijashanker is a Distinguished Graduate Fellow with the Promise Institute for Human Rights and doctoral student at UCLA School of Law. His doctoral project under the supervision of Professor E. Tendayi Achiume focuses on the nexus between race, empire and displacement. Suraj is currently an Assistant Professor at Jindal Global Law School in India where he teaches international human rights law and international refugee law.
Prior to transitioning to academia, he served as a Legal Advisor with the Immigration and Protection Tribunal in New Zealand; Expert on Mission with UNHCR Turkey; Associate Refugee Status Determination Officer with UNHCR Egypt; and Legal Representative at Manus Island Regional Processing Centre in Papua New Guinea.
Suraj's broader interests include sexual orientation, gender identity and the law. He is the author of the report "Activism and Resilience: LGBTQ Progress in the Middle East and North Africa", based on findings from 40 in-country interviews in Jordan, Lebanon, Morocco and Tunisia. Suraj holds law degrees from the London School of Economics and Political Science (LSE), the School of Oriental and African Studies (SOAS), and Columbia Law School (CLS). He attended CLS on a Human Rights Fellowship and was awarded a Commendation for Leadership and Commitment in Human Rights by CLS' Human Rights Institute for promoting diversity and greater representation in the field of human rights.
---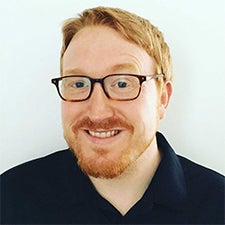 Kyle (Kai) Elliot Fees, Visiting Scholar
Kyle (Kai) Elliot Fees was a visiting scholar at UCLA School of Law, a project supervisor of the International Human Rights Clinic, and a research affiliate at the Promise Institute. A 2018-19 recipient of the Robert L. Bernstein International Human Rights Fellowship, Kai also served as Research and Advocacy Fellow to the UN Special Rapporteur on Contemporary Forms of Racism, Racial Discrimination, Xenophobia and Related Intolerance, Professor E. Tendayi Achiume. Kai's principal research interests comprise international human rights law, public international law, and social movements. His work focuses on social and economic human rights; obligations arising from treaty signature; UN treaty bodies and special procedures' progressive development of human rights law; and tensions between NGO rhetoric and radical, liberatory visions for human rights. Kai is a graduate of Yale Law School, Arizona State University (M.A. in Social Justice and Human Rights), and the University of Arizona (B.A., summa cum laude, in Philosophy). During law school, he served as Editor-in-Chief of the Yale Human Rights & Development Law Journal and as a student director of the Allard K. Lowenstein International Human Rights Clinic and the Orville H. Schell, Jr. Center for International Human Rights. He has provided research support to, among others, the UN Special Rapporteur on Extreme Poverty and Human Rights, the ACLU Human Rights Program, the Southern Africa Litigation Centre, and the European Human Rights Advocacy Centre.
---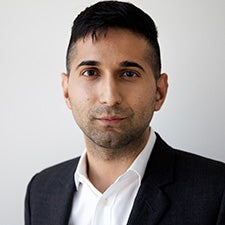 Yuvraj Joshi, Faculty Affiliate
Yuvraj Joshi is an Assistant Professor at the University of British Columbia Allard School of Law, where he teaches constitutional and transnational law and writes on issues of equality. He received his doctoral degree in law from Yale University, where he was a SSHRC Doctoral Fellow and Yale ISPS Fellow. His research is in the areas of constitutional and comparative law, racial equality law, gender and sexuality law, and human rights. He has published his work in several US law reviews and elsewhere, and is a commentator in media including The Washington Post, Slate Magazine, and Teen Vogue. His latest articles are Racial Justice and Peace in the Georgetown Law Journal and Racial Equality Compromises in the California Law Review.
---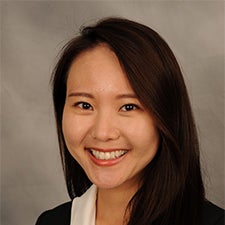 Hannah Seulgee Jung, Research and Advocacy Fellow
Hannah Seulgee Jung served as Promise Research and Advocacy Fellow to the UN Special Rapporteur on Contemporary Forms of Racism, Racial Discrimination, Xenophobia and Related Intolerance, Professor E. Tendayi Achiume. Previously, Hannah worked in human rights advocacy with Human Rights Watch in Geneva and New York, DLA Piper's European Pro Bono team in Paris, and the ABA Rule of Law Initiative in Washington, D.C. A graduate of Dartmouth College (A.B., cum laude, Creative Writing), Hannah received her J.D. from UCLA School of Law (International and Comparative Law, Public Interest Law and Policy), where she was awarded the Alice Belkin Memorial Scholarship for excellence in international relations and the Morris Greenspan Memorial Prize for best performance in international law. During law school, Hannah served as Managing Editor and Symposium Director for the UCLA Journal of International Law and Foreign Affairs. Her interests include harnessing the power of pro bono for international human rights projects.
---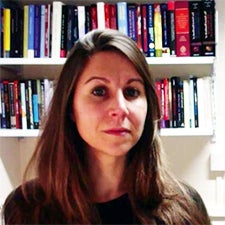 Sara Kendall, Research Affiliate
Dr. Sara Kendall is a Senior Lecturer in International Law at University of Kent Law School. She studies the discursive forms and material practices of international law and global governance. She earned her interdisciplinary doctorate from the University of California at Berkeley, where she specialized in international law and human rights, jurisprudence and social thought, and political theory. Her doctoral work considered issues of jurisdiction at the Special Court for Sierra Leone, which was based upon a year of trial observation through Berkeley's War Crimes Studies Center court monitoring project in Freetown. Prior to her appointment at Kent, she worked as a researcher in the Department of Public International Law at Leiden University, where she studied the effects of International Criminal Court interventions in Kenya and Uganda. She also taught postgraduate courses in international relations at the University of Amsterdam's department of Political Science. In a past life she worked for an attorney specializing in police misconduct and prison litigation in Oakland, California.
---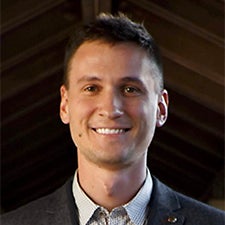 Adam Kochanski, Research Affiliate
Adam Kochanski was a research affiliate at the Promise Institute. His research focuses on transitional justice, post-conflict peacebuilding, and norms of humanitarian protection. His book project, Justice Deflected: The Uses and Abuses of Local Transitional Justice Processes, explores the influence of domestic political interests and local-national power asymmetries on memory, reconciliation, and healing in communities recovering from armed conflict in Cambodia and Mozambique. His forthcoming article from this project in International Studies Review takes stock of the "local turn" in transitional justice and dissects several questionable assumptions underpinning both scholarship and practice in this area. Numerous fellowships and grants have supported his research, including from the Social Sciences and Humanities Research Council of Canada and International Development Research Centre. He holds a Ph.D. in political science from the University of Ottawa and most recently was a SSHRC postdoctoral fellow at Stanford University's Center for Human Rights and International Justice.
---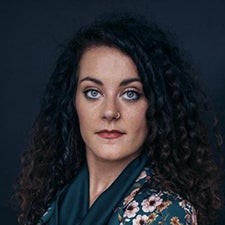 Petra Molnar, Research Fellow
Petra Molnar is a lawyer and researcher specializing in technology, migration, and human rights and the Associate Director of the Refugee Law Lab. She is currently working on a project looking at the impacts of migration management technologies on the lives of people on the move. Petra also works on issues around immigration detention, gender-based violence, and the politics of refugee, immigration, and international law. Her work has appeared in numerous academic publications and the popular press, including the New York Times. Petra is also the co-author of "Bots at the Gate," an internationally recognized report on the human rights impacts of automated decision-making in immigration and refugee systems. She holds a Master of Arts in Anthropology from York University, a Juris Doctorate from the University of Toronto, and an LL.M in International Law from the University of Cambridge.
---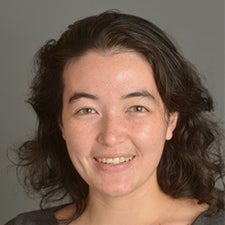 Rie Ohta, Litigation Fellow
Rie Ohta is the Litigation Fellow with the Human Rights Litigation Clinic. Prior to joining the Promise Institute, Rie was a Judicial Law Clerk with the Executive Office of Immigration Review, Van Nuys Immigration Court. She earned her J.D. from UCLA School of Law in 2019 with specializations in International and Comparative Law, Critical Race Studies, and Public Interest Law and Policy. She has interned at Human Rights Watch, the United Nations High Commissioner for Refugees, and the International Organization for Migration. Prior to law school, she was a Fulbright English Teaching Assistant in Malaysia, and an Americorps volunteer in Rhode Island. She received an Bachelor's degree, with honors, in Development Studies from Brown University.
---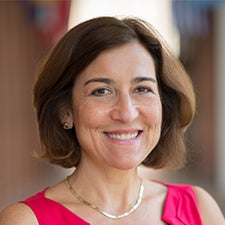 Alison Dundes Renteln, Faculty Affiliate
Alison Dundes Renteln is a Professor of Political Science with joint appointments in Anthropology, Law, and Public Policy. She teaches Law and Public Policy with an emphasis on comparative and international law. Her expertise includes American Politics, Comparative Politics, and Political Theory. A graduate of Harvard (History and Literature: Modern Europe), she has a Ph.D. in Jurisprudence and Social Policy from the University of California, Berkeley and a J.D. from the USC Gould School of Law. She served as Director of the Jesse Unruh Institute of Politic and also Vice-Chair and Chair of Political Science. In 2005 she received the USC Associates Award for Excellence in Teaching (campus-wide) and two Mellon Excellence in Mentoring Awards for graduate and undergraduate students (2005, 2011). Her publications include The Cultural Defense (Oxford, 2004), Folk Law (University of Wisconsin, 1995), Multicultural Jurisprudence (Hart, 2009), Cultural Law (Cambridge, 2010), Global Bioethics and Human Rights (Rowman & Littlefield, 2014), Images and Human Rights (Cambridge Scholars 2018), Personal Autonomy in Plural Societies: A Principle and Its Paradoxes (Routledge, 2018), and numerous articles. For decades she has taught judges, lawyers, court interpreters, jury consultants, and police officers at meetings of the American Bar Association, National Association of Women Judges, North American South Asian Bar Association, and the American Society of Trial Consultants. Renteln has collaborated with the UN on the drafting and implementation of the Convention on the Rights of Persons with Disabilities, lectured on comparative legal ethics in Bangkok and Manila at ABA-sponsored conferences, and served on civil rights commissions and a California committee of Human Rights Watch. In Fall 2013 she was a Fellow at Stanford's Center for Advanced Study in the Behavioral Sciences where she conducted research on incentives for civic engagement including the legal duty to rescue. In Spring 2014 she was a Human Rights Fellow at the School of Advanced Study at the University of London. She gathered data on the use of images in human rights and humanitarian campaigns. Her current research project on sensational jurisprudence is at the intersection of sociolegal studies and sensory studies. In 2019 she will be a Visiting Scholar at the Faculty of Law at Australian National University.
---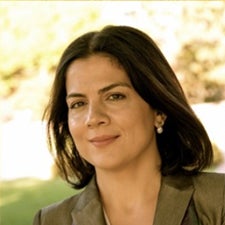 Serap Ruken Sengul, Distinguished Research Fellow
Serap Ruken Sengul currently serves as Distinguished Research Fellow through the Promise Institute for Human Rights and the Center for Near Eastern Studies. She is an anthropologist whose work focuses on gender and sexual formations of sovereignty, nationalism, kinship, violence, memory and displacement in the Kurdish borderlands of Turkey, Iraq and Syria. During her two-year fellowship at UCLA, she has introduced several innovative and interdisciplinary courses to upper level undergraduate offerings in the Departments of Anthropology and Gender Studies, including "Gender and Militarism," "Gender, Kinship, and the State," and "Violence and Memory in the Middle East." Dr. Sengul earned her doctorate in Anthropology from the University of Texas at Austin, and completed her postdoctoral studies at the University of Michigan-Ann Arbor.