Community Economic Development has emerged over the past quarter century as an important strategy for redressing urban poverty. A set of multi-disciplinary techniques, integrating aspects of corporate finance, social policy, infrastructure development, and community organizing are helping to create jobs, stimulate the development of affordable housing, and expand community-level services. The Community Economic Development addresses the role of lawyers in supporting CED efforts, combining live-client representation, in-class exercises and classroom study.
---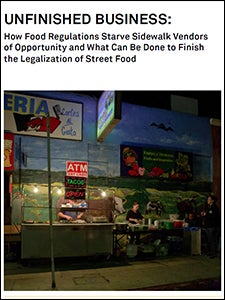 The clinic's latest report Unfinished Business: How Food Regulations Starve Sidewalk Vendors of Opportunity and What Can Be Done to Finish the Legalization of Street Food (released August 2021) is now available.
Read the report.
---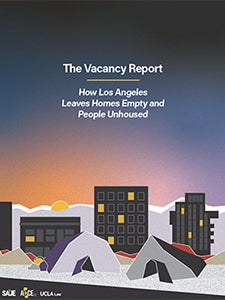 In the Fall of 2019, a team of students in the CED Clinic collaborated with Strategic Action for a Just Economy (SAJE) and the Alliance of Californians for Community Empowerment (ACCE) to produce a report on vacancy in Los Angeles and how it is contributing to the housing crisis.
Read the report.
---