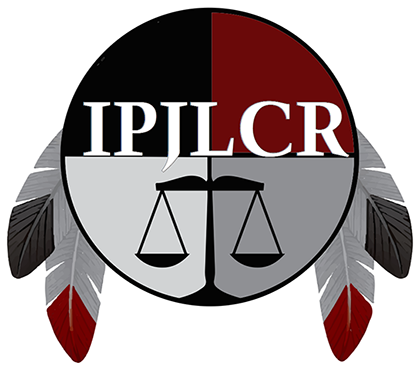 Mission: We are the Indigenous Peoples' Journal of Law, Culture & Resistance and we are here to serve as a law journal that publishes writings concerning Native Peoples' cultures, traditions, and histories. We publish with the goal of bettering and advancing Native Nations and Indian People. Our Journal is here to actively resist against the insidious effects of colonialism, racism, and the subjugation of Native Peoples. We promote Native scholarship, both student and faculty, and support Native scholars and voices. We partner with Native communities to publish writings that will bring attention to their specific situations and legal battles. We discuss any and all legal struggles faced by Native Nations and Indian People and in so doing actively seek out publishable material from the traditional as well as the intellectual perspective.
We are the Indigenous Peoples' Journal of Law, Culture & Resistance.
---
Call for Submissions for Volume IX
Rolling Deadline: October 18, 2022 - December 18, 2022
The Indigenous People's Journal of Law, Culture & Resistance is soliciting scholarly articles and student comments written about legal issues important to Indigenous communities in the United States and throughout the world, as well as works by artists that relate to or comment on legal issues. We also seek works on issues or aspects of life in Native communities that are impacted by law, whether tribal law or the laws of nation-states.
If you would like to submit a full-length submission for consideration, please email it to ipjlcr@lawnet.ucla.edu with the subject line "Volume IX Submission" before December 18, 2022. If you wish to submit an abstract first, please do so before November 18, 2022.
Please follow all of these guidelines as applicable to your submission (e.g. a poem will not likely need Bluebook citations). Each submission should be sent as one Microsoft Word file with Bluebook formatted citations (21st ed. 2020). Brief bios are required, as well as 12 pt. Times New Roman typed font, paginated, and should include: your name, address, phone number, and email address in the header of the first page.
If you have any questions, please do not hesitate to reach out to us at ipjlcr@lawnet.ucla.edu.