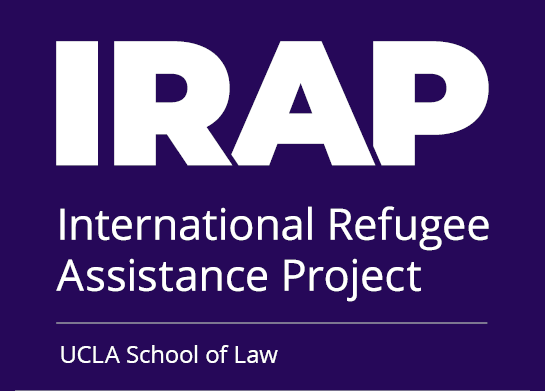 Mission: The UCLA International Refugee Assistance Project (IRAP) helps refugees escape harm and persecution and start their lives anew. We provide legal representation to those who have none and help refugees navigate the rules and processes of resettlement to safe third countries. UCLA IRAP coordinates with our law firm partners, IRAP Headquarters in New York, NGOs around the Middle East, and fellow IRAP Chapters across the country and in Canada to help refugees. IRAP's 30 law school chapters and network of hundreds of pro bono attorneys have helped resettle over 3,000 refugees in life or death situations. Student group, pro bono project, and advocacy organization rolled into one, IRAP utilizes pro bono legal representation, strategic litigation, and policy advocacy on behalf of refugees seeking resettlement and to assist those who have already resettled.
IRAP students can engage in the following four areas: 1) CASE WORK: IRAP members work with pro bono attorneys to represent refugees and visa applicants who are located outside of the United States; 2) PROJECTS: IRAP members may have the opportunity to work on projects related to client screening, research, policy advocacy, and community engagement and education; 3) STUDENT TRIPS: IRAP members may apply for trips to Jordan and Lebanon to meet with NGOs that work with refugees to learn more about the refugee process and to assist IRAP staff conduct intakes; and 4) TRAINING: IRAP provides students with comprehensive training on refugee issues and relevant law, such as UNHCR Refugee Status Determination and psychological trainings for working with clients who have experienced trauma.
 
2019-2020 Leadership Team
Faculty Advisor: Jess Peake
Chapter Director: Amanda Brown
Casework Director: Brittany Roberts
Policy Director: Ary Hansen
Intake Director: Emily Olivencia-Audet
The national website for IRAP is www.refugeerights.org.