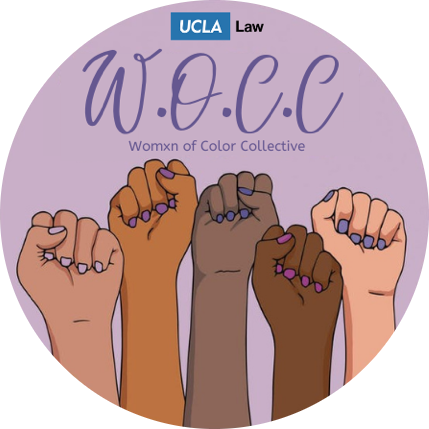 Mission: The Womxn of Color Collective is dedicated to creating a safe space and a community within the UCLA School of Law where the unique experiences, opinions, challenges, and successes of womxn and womxn of color are shared.  We are a collective of individuals who identify as womxn, womxn of color, or allies. We are open to all people ready to engage in an open and honest dialogue about race, gender and the law. Our mission is to promote the empowerment, inspiration, and personal and professional development of womxn and people of color in the legal field.

We begin from the perspective that the institution of law does not understand, acknowledge, or make room for the experiences, opinions, and world-views of womxn and people of color. It further actively defines what it means to be a womxn and a person of color in a way that does violence to those identities.  We seek to re-frame what it means to be a womxn and a person of color both from within and outside of the law.


We spell womxn with a "x" as opposed to the common way of spelling it with an "e" because we want to assert ourselves and our views as womxn, consciously rejecting the patriarchal norms that permeate the legal field and society in general.
If you're interested in becoming a member and signing up for our weekly newsletter, please email us at wocc@lawnet.ucla.edu. To see what we have been up to, follow our instagram: @uclawocc