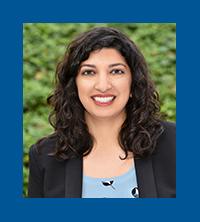 A report issued on Jan. 7 by UCLA School of Law's Criminal Justice Program, the RAND Corporation and other organizations details the extent to which Los Angeles County may divert people with serious mental health disorders away from traditional criminal-justice processes and into community-based clinical programs or permanent supportive housing.
The report, "Estimating the Size of the Los Angeles County Jail Mental Health Population Appropriate for Release into Community Services," is the latest development in an initiative that the Los Angeles County Department of Health Services launched in 2015 to identify and provide care for people in the criminal justice system who experience severe mental illness.
The county's Office of Diversion and Reentry Division contracted with RAND, the UCLA Law Criminal Justice Program and other organizations to gather and examine data related to mental health in the county jails. Criminal Justice Program associate director Alicia Virani '11 steered UCLA Law's efforts and is a co-author of the report. The report's key findings include a determination that an estimated 61% of the county jail's mental health population in June 2019 were appropriate candidates for diversion. Read the full study, including a discussion of diversion policy in Los Angeles County, here.