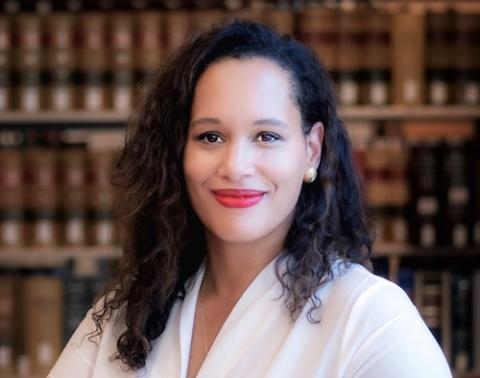 Anna Spain Bradley, a scholar of international law, human rights, dispute resolution and racism, who currently serves as UCLA's vice chancellor for equity, diversity and inclusion, has joined the UCLA School of Law faculty as a professor of law.
Spain Bradley came to UCLA's Office of Equity, Diversity and Inclusion in 2020 after serving as a law professor and the assistant vice provost for faculty development and diversity at the University of Colorado Boulder.
Her current research focuses on global understandings of racism and human rights, matters on which she serves as a legal expert to the United Nations. An award-winning author of numerous scholarly works in the field, she has written the forthcoming books Human Choice in International Law (Cambridge University Press, 2021) and Global Racism (Oxford University Press, forthcoming), as well as the forthcoming casebook International Dispute Resolution, with Mary Ellen O'Connell and Amy J. Cohen (Carolina Academic Press, 2021).
Previously, Spain Bradley practiced international law at the U.S. Department of State, where she received awards for her work representing the U.S. before the Iran-United States Claims Tribunal and as a delegate to the United Nations Compensation Commission. She also worked on climate policy at the Environmental Protection Agency and on international trade agreements at the Office of the United States Trade Representative. She is a member of the American Society of International Law, the Council on Foreign Relations and Mediators Beyond Borders, of which she was a founding member.
"Vice Chancellor Spain Bradley is an authority in human rights and dispute resolution, and in her current role she is helping to promote equity and inclusion at UCLA and far beyond," says UCLA Law Dean Jennifer L. Mnookin. "It is my great pleasure to welcome her to our faculty – especially at this key moment where our nation continues its reckoning with the corrosive impacts of systemic racism."
Spain Bradley earned a B.A. from Denison University and a J.D. from Harvard Law School, where she served as an executive editor of the Harvard Human Rights Journal. She clerked for Judge Raymond Finch in the U.S. District Court of the U.S. Virgin Islands.
J.D. Critical Race Studies

J.D. International and Comparative Law