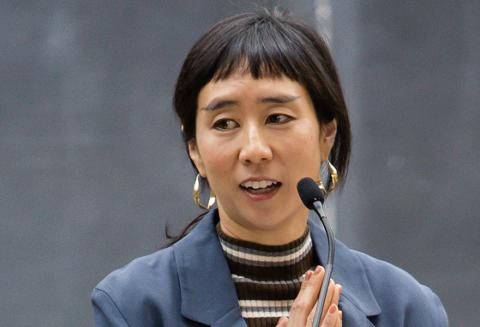 UCLA School of Law is pleased to welcome back K-Sue Park, who will join the law school's faculty in January as a professor of law. The move is a homecoming for Park, who served as a critical race studies fellow and lecturer at UCLA Law from 2017 to 2019.
Park comes to UCLA Law most recently from Georgetown University Law Center, where she has been an associate professor of law since 2019.
An award-winning and widely published scholar and author, Park focuses her research on how American property law and the American real estate market have developed vis-à-vis the histories of colonization and enslavement. Her articles have appeared in The University of Chicago Law Review, The Yale Law Journal and The Harvard Law Review. Her forthcoming book project, under contract with Harvard University Press, has the working title How the Land Made Us: The Untold Story of Race and Property Law in America. As a public intellectual, her work has appeared in The New York Times, among other prestigious publications.
Deeply engaged in on-the-ground legal advocacy, Park has worked for, among other impactful engagements, Texas RioGrande Legal Aid in El Paso, Texas, as an Equal Justice Works fellow and staff attorney; the Legal Services Center in Jamaica Plain, Massachusetts; and the ACLU Immigrants' Rights Project in New York City.
She is currently a climate cohort fellow with the Emerson Collective. She was the 2022-23 Roger W. Ferguson, Jr., and Annette L. Nazareth Member in the School of Social Science at the Institute for Advanced Study in Princeton, New Jersey. In 2003, she was a Fulbright Scholar in Seoul, South Korea.
Park earned a B.A., summa cum laude, from Cornell University; an M.Phil in social and political sciences, with distinction, from the University of Cambridge; a Ph.D. in rhetoric from UC Berkeley; and a J.D., cum laude, from Harvard Law School.