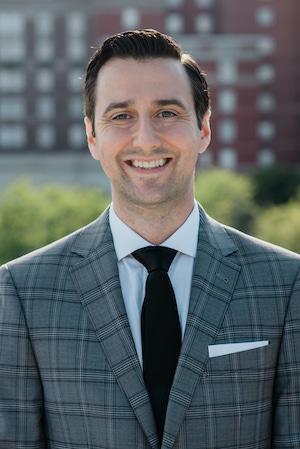 Michael Karanicolas, a noted public policy authority with more than a decade leading efforts devoted to better understanding freedom of expression, transparency, and digital rights, has joined UCLA School of Law as the inaugural executive director of the UCLA Institute for Technology, Law and Policy.
The institute is a joint endeavor between the law school and the UCLA Samueli School of Engineering. It offers a cross-disciplinary approach to the study of emerging tech and the law by supporting innovative research and analysis of novel questions at the intersection of technology and the law, including in relation to AI, privacy, and digital rights and expression, both in the U.S. and global context. It also hosts a wide array of events and workshops for the UCLA community, the broader national and international legal and policy communities, and the public. Since its founding in early 2020, the institute has held meetings on algorithms and criminal justice, the impact of the growth of big tech, the future of internet speech, and content moderation.
As executive director, Karanicolas will work closely with John Villasenor, the institute's faculty director and a professor of electrical engineering, law, public policy, and management at UCLA.
"Technology is reshaping all aspects of daily life and society, with profound implications for the exercise of fundamental rights and for how we understand concepts like justice, equity, and accountability," Karanicolas says. "The Institute for Technology, Law and Policy is perfectly placed to bring together stakeholders from UCLA's talented engineering and legal communities to advance technical and regulatory solutions to these pressing challenges. It's my great honor to join this innovative, cross-disciplinary institute and work with Professor Villasenor, our student researchers, and other partners to drive its invaluable research and policy work."
A widely published author and frequent speaker at academic meetings and in the media, Karanicolas joins the institute from the Information Society Project at Yale Law School, where he led the Wikimedia Initiative on Intermediaries and Information. He has focused his work on the impact that new technologies have on human rights, and he has deeply explored issues involving internet governance, cybersecurity, and online freedom of expression.
Previously, he worked at the Centre for Law and Democracy in Nova Scotia, Canada, and consulted with the Open Government Partnership, UNESCO, and Dalhousie University. In that capacity, he led law reform campaigns to promote foundational rights for democracy across the developing world. He was also involved in a 2020 constitutional challenge in Canada, which struck down that country's criminal prohibition targeting "fake news."
He earned his B.A. from Queen's University in Ontario, Canada, an LL.B. from the Schulich School of Law at Dalhousie University, and an LL.M. from the University of Toronto.