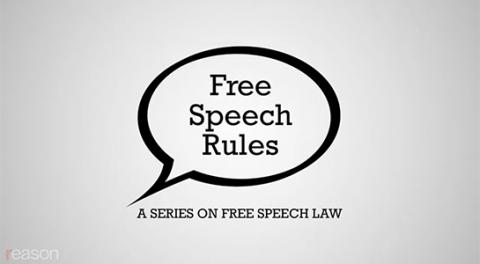 UCLA School of Law Professor Eugene Volokh, one of the nation's leading experts on free speech and First Amendment law, has launched a series of short, animated videos explaining modern constitutional law issues in clear, concise and often humorous terms. The videos are designed to be understandable and enjoyable for K-12 students, while informative for people of all ages.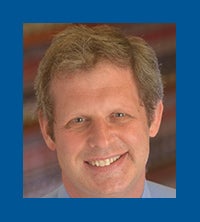 A video on fake news , titled "Fake News and the First Amendment: Free Speech Rules," was released today and is available on YouTube. The four-minute video was scripted by Eugene Volokh, UCLA's Gary T. Schwartz Distinguished Professor of Law and founder of the popular legal affairs blog The Volokh Conspiracy. The video is part of what is slated to be a 10-part series of witty and informative videos that build on Volokh's expertise. The video series is funded in part by the Stanton Foundation and produced by ReasonTV, the digital content producer associated with Reason Magazine.
Two other videos in the series, "7 Things You Should Know About Free Speech in Schools," (episode 1) and "The 3 Rules of Hate Speech" (episode 2) also are available on YouTube. Educators such as government and civics teachers are encouraged to share and discuss them with their students.
"These videos distill the lessons I teach the students in my classes and First Amendment Clinic at UCLA Law, and apply to situations that we see in headlines every day," said Volokh. "Our goal is to make it fun and easy for the public, including children taking their first classes in civics and history, to understand this extremely important area of law."
Through UCLA Law's Scott and Cyan Banister First Amendment Clinic, Volokh and his students write court briefs and sometimes argue cases on behalf of journalists, bloggers and others arguing to protect and expand First Amendment rights. The clinic has handled more than 50 cases since it opened in 2014.