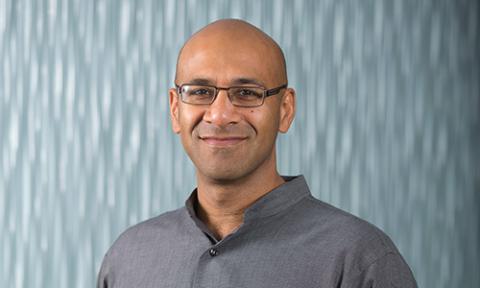 Ahilan T. Arulanantham, UCLA School of Law professor from practice and faculty co-director of the Center for Immigration Law and Policy, will be honored during the American Civil Liberties Union (ACLU) of Southern California's annual Bill of Rights Awards gala.
The Bill of Rights award honors those who – through their seminal work – have challenged the status quo and shifted the conversation on civil rights and civil liberties in our society.
Arulanantham is a nationally recognized immigrants' rights lawyer, scholar and leader. In 2021, he launched UCLA Law's Center for Immigration Law and Policy with Hiroshi Motomura, Susan Westerberg Prager Distinguished Professor of Law. The center is a hub for immigration scholarship and advocacy, engaging community organizations, practitioners, lawmakers and experts in the field.
Arulanantham will receive the Bill of Rights award in part for his nearly twenty years at the ACLU. There, he successfully litigated several seminal cases involving immigrants' rights, including Franco-Gonzalez v. Holder, the first case to establish a federal right to appointed counsel for any group of immigrants; Jennings v. Rodriguez, which secured the due process rights of immigrants jailed for years while litigating their deportation cases; and Ramos v. Nielsen, which effectively stopped the Trump administration from stripping the immigration status of over 400,000 immigrants with Temporary Protected Status.
Arulanantham has argued three times before the United States Supreme Court, most recently in the fall of 2021 on behalf of Americans of the Muslim faith who were targeted by the federal government for surveillance because of their religion in FBI v. Fazaga. In 2016, he was named a MacArthur Foundation Fellow.
ACLU will confer the award on October 16.