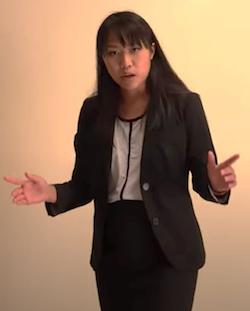 Students in UCLA School of Law's A. Barry Cappello Program in Trial Advocacy earned high honors in the first-ever National Online Trial Advocacy Competition, which took place between March 15 and April 17.
Co-hosted by Fordham University School of Law and UCLA Law, the tournament included 170 student participants from 67 law schools. Six UCLA Law students placed in the top 10%, and no other law school had more than one student rank as high.
Members of the Cappello Program conceived of and collaborated with colleagues nationwide to create the competition after in-person trial advocacy contests were shut down due to the COVID-19 crisis. More than 400 lawyers from across the country judged the tournament, and no lawyers judged students from their own schools or alma maters.
Student participants uploaded videos of themselves delivering opening statements in a college admissions scandal prosecution. UCLA Law's Brittnee Bui '20 finished in 4th place, Jack Eyers '21 was 5th, Delaney Gold-Diamond '21 was 9th, Mikayla Wasiri '20 placed 11th, Enrico Trevisani '22 was 13th and Chandler Matz '21 finished 17th. Trevisani, a Cappello Scholar in Trial Advocacy, was the top-ranking 1L in the country. Matt O'Donnell '20, Shawn Choi '21 and visiting student Nicole Rubin '20 also participated.
"I'm usually a hands-on coach," says Cappello Program Director Justin Bernstein. "But since I was helping to run the competition, I assigned our trial team members to coach each other. The results speak to the power of collaboration — and the depth of our team."
Each UCLA Law team member who wasn't competing was assigned to mentor and coach a team member who was competing. Because they could not meet in person, teammates collaborated by using Google Docs to hone their opening statements and Zoom to exchange feedback on their performances. In total, 19 students helped propel UCLA Law to the best results of any law school.
"We were blown away by the amount and quality of participation in the tournament," says Bernstein, who adds that UCLA Law will host the competition again. "I'm not aware of a single law school trial competition that has ever involved this many schools, students or judges. Online learning certainly presents challenges, but we are proving that it also presents opportunities."