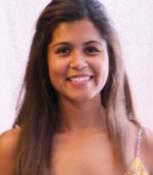 In 2018-19, the Critical Race Studies program named the first recipients of the Erika J. Glazer Endowed Scholarship for first-year law students who are dedicated to achieving equity for Los Angeles' African American communities. The scholarships were made possible by a $250,000 gift from Glazer, a philanthropist who focuses on building strong communities throughout L.A. The recipients are Hope Bentley '21 and Kennedy Willis '21.
Bentley earned her bachelor's degree summa cum laude from Texas Christian University, where she majored in psychology and minored in criminal justice and comparative race and ethnic studies. While at TCU, Bentley was a member of the campus Diversity, Equity, and Inclusion Committee and Director of Diversity and Inclusion for the Student Government Association. She founded the Justice Coalition, a student-led organization that advocated for greater diversity among faculty and for a diversity requirement in the university's core curriculum. During her undergraduate years, she also interned with the Midwest Innocence Project and with a nonprofit law firm helping families of people convicted of drug-related charges. She aspires to work in the criminal justice arena in Los Angeles, either in criminal defense or with an organization focused on the effects of mass incarceration.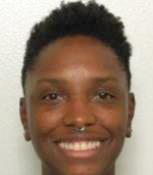 Willis is a Los Angeles native who is the first in her immediate family to have attended college. She earned her bachelor's degree from St. Catherine University in Minnesota, where she majored in political science and critical studies of race and ethnicity; and a master's degree in cultural anthropology from Graduate School and University Center of the City University of New York, where she served as a student representative on the admissions and departmental elections committees. While in school and in between her undergraduate and master's programs, Willis worked as a data analyst, coordinator and manager at organizations addressing fair housing, women's health, access to mental health resources, education and environmental justice. She hopes to work in L.A. as an advocate for improving access, opportunity and outcomes for African American and other historically underrepresented communities. She also has interests in data security, government ethics, labor and environmental regulation and election law.