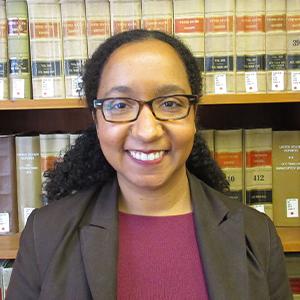 UCLA School of Law's Human Rights Litigation Clinic is part of a litigation team representing child victims of forced labor in the chocolate industry in Nestle USA, Inc. v. Doe I and Cargill, Inc. v. Doe I, two consolidated petitions concerning an Alien Tort Statute lawsuit that the U.S. Supreme Court will hear on Dec. 1.
The clinic is a program within the Promise Institute for Human Rights at UCLA Law. It focuses on mechanisms for human rights accountability in domestic courts, including lawsuits regarding victims of human trafficking, consumer fraud cases based on false claims of "sustainability" that target corporations selling goods produced with slave labor, and Alien Tort Statute cases.
The Supreme Court case involves the agricultural and food giants Nestle and Cargill. The plaintiffs allege that the companies aided and abetted child slave labor by sending advance payments and American employees to provide technical assistance and by working in the United States to avoid regulation of the industry.
Promise Institute Deputy Director Cathy Sweetser worked with clinic students to argue that Nestle and Cargill should be held liable for knowingly profiting from the forced labor of children trafficked from Mali to the Ivory Coast and for providing practical assistance to their captors.Their briefs are available here and here.
Sweetser and her students worked closely with Terry Collingsworth of International Rights Advocates; Paul Hoffman, John Washington and Helen Zeldes of Schonbrun Seplow Harris Hoffman & Zeldes; and UC Irvine School of Law's International Human Rights Clinic and Civil Rights Litigation Clinic. Hoffman will argue the case in the Supreme Court.
In addition, two UCLA Law alumni, Tanya Sukhija-Cohen '13 and William Aceves LL.M. '14, filed an amicus brief on behalf of foreign lawyers. Sukhija-Cohen is an attorney at Hadsell Stormer Renick & Dai and was formerly a lawyer for Equality Now. Aceves is a professor of international law at California Western Law School and frequently represents human rights organizations as amicus curiae counsel.