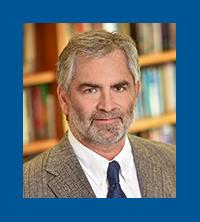 UCLA School of Law professor Richard Steinberg has been appointed to a position on the Trade and Environmental Policy Advisory Committee (TEPAC), a group that counsels and makes recommendations to the Office of the U.S. Trade Representative.
U.S. Trade Representative Robert Lighthizer made the appointment official on April 1. Steinberg will serve as a Democrat on the bipartisan committee for a two-year term.
Congress established the TEPAC to ensure that U.S. trade policy and trade negotiating objectives adequately reflect U.S. public and private sector interests. For nearly half a century, the committee has advised the Executive Office of the President on U.S. trade policy and its effects on the environment.
Also a professor of political science at UCLA, Steinberg is a leading authority on international law. He chairs the International Trade Law committee of the International Law Association's American Branch; directs trade policy research at the Berkeley Roundtable on International Economy; and is editor-in-chief of ICC Forum, a global legal journal that operates in collaboration with the International Criminal Court. He has written or edited more than 40 articles and three books on international trade law, and he is currently at work on a fourth book in the field.
Before he joined the UCLA Law faculty in 1996, Steinberg served as the assistant general counsel to the U.S. Trade Representative. He is a member of the law school's Promise Institute for Human Rights.
On the TEPAC, Steinberg joins James Salzman, UCLA's Donald Bren Distinguished Professor of Environmental Law, who has served on the committee since 1997. Steinberg and Salzman are the only professors on the TEPAC, whose membership primarily includes senior people from leading environmental organizations.